RESEARCH TEAM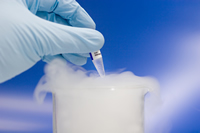 The Institute's scientific team is comprised of experienced researchers, with a track record of success in both the academic and industrial environment.
The Institute's Key Personnel
Dr. Galina Kaseko
Dr. Kaseko holds a Medical Doctorate in Immunology focusing on the development of humoral specific immunity to infections and cancer as well as triggers in the humoral component of auto-immune conditions. Spanning more than a decade, her research areas encompass immunology, cell biology and biotechnology with emphasis on pre-clinical development of human monoclonal antibodies, growth factors and soluble receptors as potential drug candidates for treatment of various medical conditions. The particular examples of novel drug development include patient specific cell-based melanoma vaccine, anti-allergy cytokine inhibitor and anti-Hepatitis B antibodies.
Dr. Kim Loh
Dr. Loh graduated from the Queensland University of Technology before acquiring her Master's Degree in Biotechnology and Ph.D. in Internal Medicine (Molecular Biology) from the University of Queensland. Her doctoral thesis investigated the role of putative tumour suppressor genes in colorectal carcinogenesis at the Queensland Institute of Medical Research. Prior to her work at SSRI, Kim worked as a Research Officer in the Molecular Pharmacology and Pathology Program at the University of Sydney, where she assisted in the investigation of the role of the melanoma tumour antigen melanotransferrin in the melanoma cell cycle.
Kim's research experience in areas closely related to her work at SSRI underlies her ability as a competent research scientist furthering the advancement of knowledge at SSRI.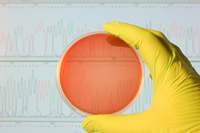 Dr. Tohsak Mahaworasilpa
Dr. Mahaworasilpa holds a Bachelor of Science degree from Chulalongkorn University, Bangkok, Thailand, a Master of Science in Medical Physics and a Doctor of Philosophy in Biophysics from the University of New South Wales. He is an innovative inventor and researcher in the areas of cell biophysics, immunology and biotechnology.
His research interests in these fields include: the dynamics of biological cells in intense electric fields, the electrical properties of cell membranes, the effects of electric fields on the stability and survival of biological cells, the study of cell membrane breakdown, cell manipulation, stimulation and modification for the production of biopharmaceutical products which can be useful for prophylactic and therapeutic purposes (e.g. vaccines, human stimulating proteins), and tissue culture of mammalian and plant cells.
One of his groundbreaking researches in biological cell manipulation/modification has rendered him a holder of a world-wide patent, which laid the foundation for the development and commercialisation of a biotechnology company.
Dr. Alvina Sarosh
Dr. Sarosh obtained her Bachelor of Science (Honours) and Ph.D. degrees from the University of Sydney. During her Honours degree, Alvina focussed on chromosome segregation in Staphylococcus aureus and graduated with Class 1 Honours. As part of her Ph.D. program, she furthered her research interest in molecular genetics and focussed on DNA replication and segregation in Staphylococcus aureus.
Alvina's research has equipped her with advanced molecular biology techniques that can be utilised in developing platform technologies and machineries in the field of therapeutic biopharmaceutical production. She is passionate about employing these skills at SSRI in the pursuit of better health outcomes.