Dr. Kaseko speaks at FIMSA 2012 Conference
oscar eduardo
14-17 March 2012 saw our Drs Galina Kaseko and Tohsak Mahaworasilpa attending the 5th Congress of the Federation of Immunological Societies of Asia Oceania in New Delhi, India. On this occasion Dr Kaseko had opportunity to address the audience with her presentation on immortalising human tumour infiltrating B lymphocytes. As well as taking this opportunity to share the more general work we have been doing at SSRI with the broader scientific community, the particular focus of her presentation touched on some of the innovative research paths we have pursued over the years to advance our understanding of how these particularly rare cells function, and the role they play in the immune system's response to cancerous changes within the human body.
While the time allotted to the presentation didn't allow for a thorough question and answer session, the interest aroused by Dr Kaseko's presentation was evident from the ensuing interactions in the subsequent breaks.
The Drs' attendance at conferences such as this, which bring together many of the key international figures in our field, continues to be an important touchpoint for the exhibition of our work on the international stage.
Dr. Kaseko, Prof. Gustav Nossal, and Dr. Mahaworasilpa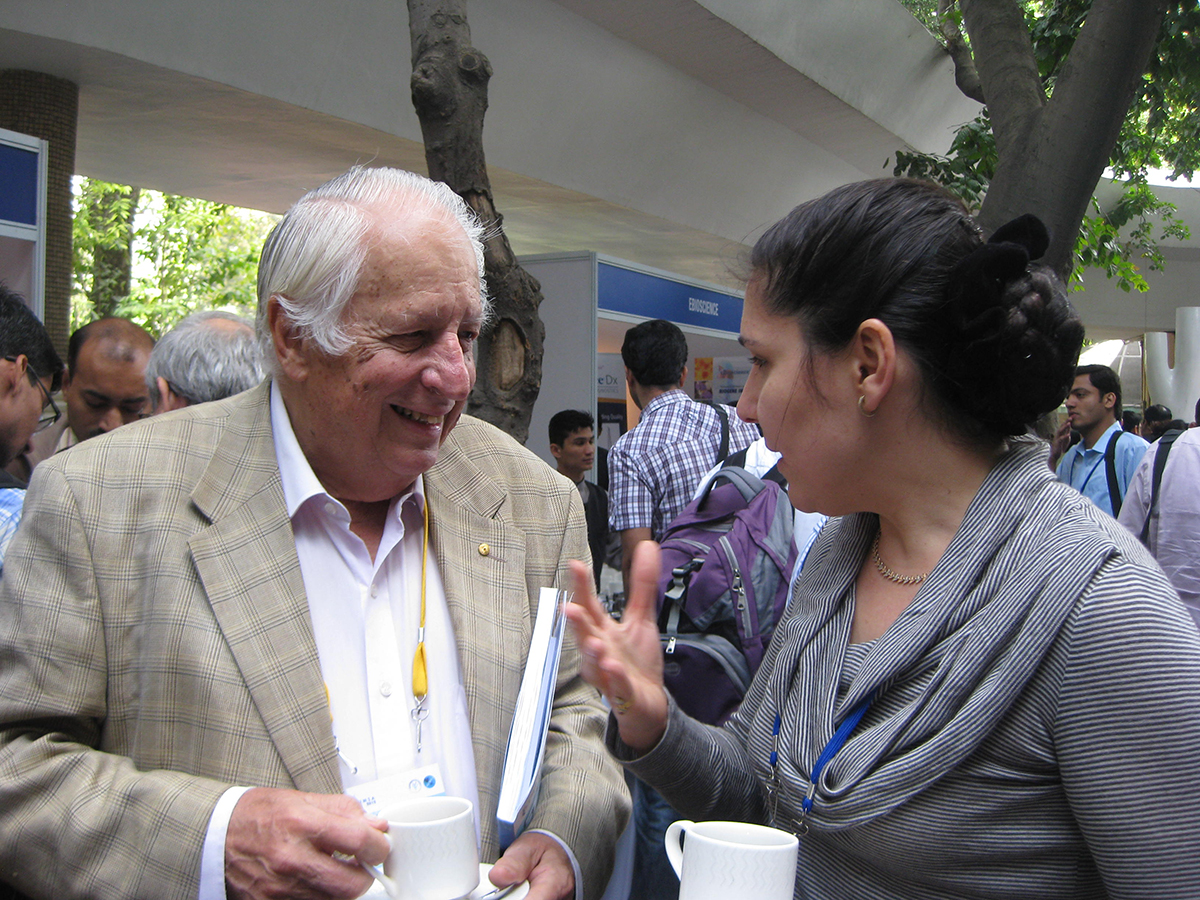 Dr. Kaseko speaking with Prof. Nossal